Pupil chaplain prayer
God our Father,
We know that you are always with us.
We pray that you will help us to be true friends with one another and a good example of our faith to everybody in school.
Amen.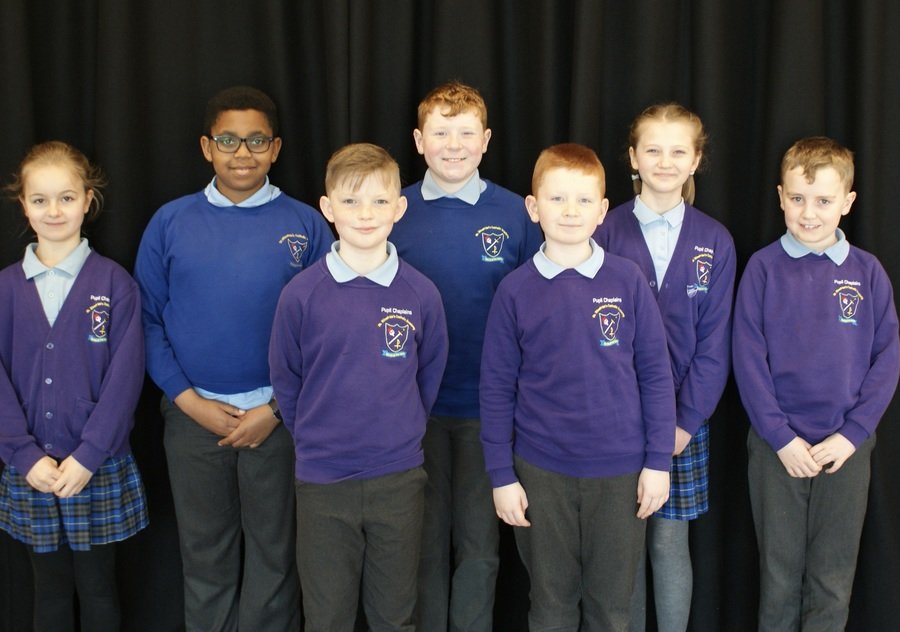 Ellis, George, Jackson, Kosi, Maja, Riley and Tosia are our pupil chaplains. They are a newly formed group this year and are all Year 5 children who volunteered for this role. Their role, as pupil chaplains, is to support the catholic life of our school. All of these children are proud to be part of the chaplaincy team; and are easily spotted by their purple sweatshirt or cardigan.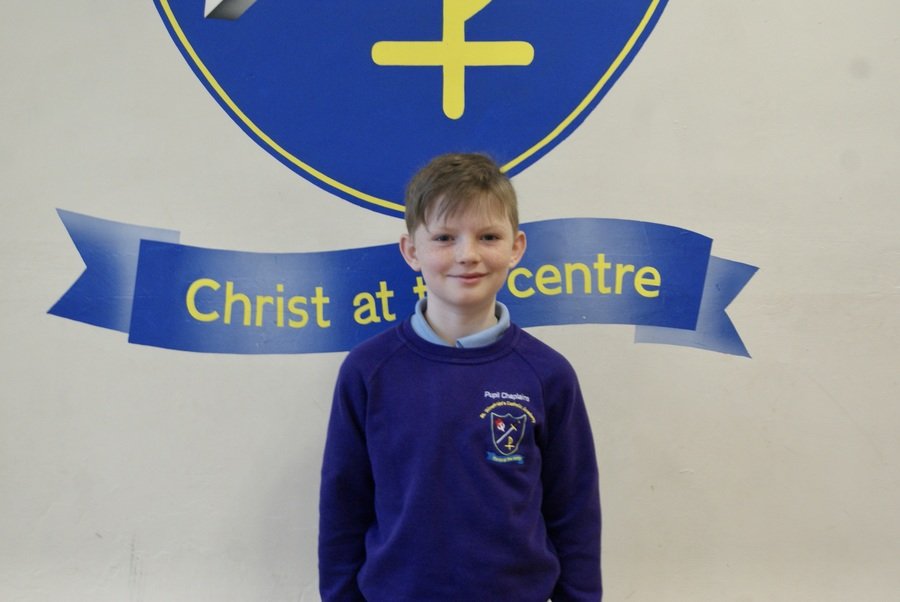 My name is Ellis and I am a pupil chaplain.
I wanted to be a pupil chaplain because I wanted to have responsibility and be more involved in my faith at school.
As pupil chaplains we take the lead in religion in school. We pray with the other children and we take the lead role in Mass.
One of my favourite things about being a pupil chaplain is reading at Mass.
In the future, I would like to be a role model for younger children who might join us as chaplains.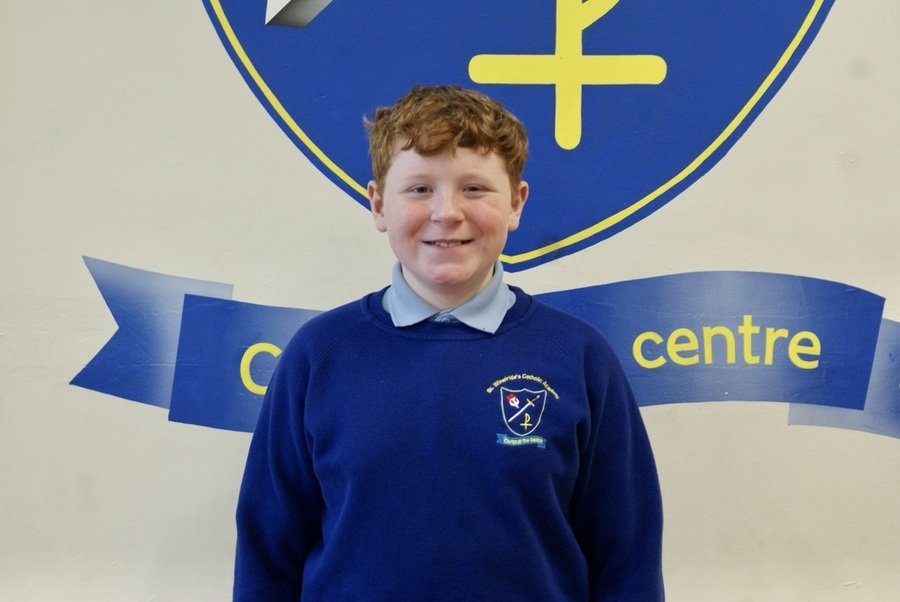 My name is Jackson and I am a pupil chaplain. I really enjoy being a chaplain because we get to do a lot of fun jobs. We lead prayers with our friends and others. We also teach the younger children about God and Jesus. The best thing is doing Collective Worship, for parents or for other classes
Every Friday morning before school, I help Mrs Sellers set up the hall ready for Mass in school.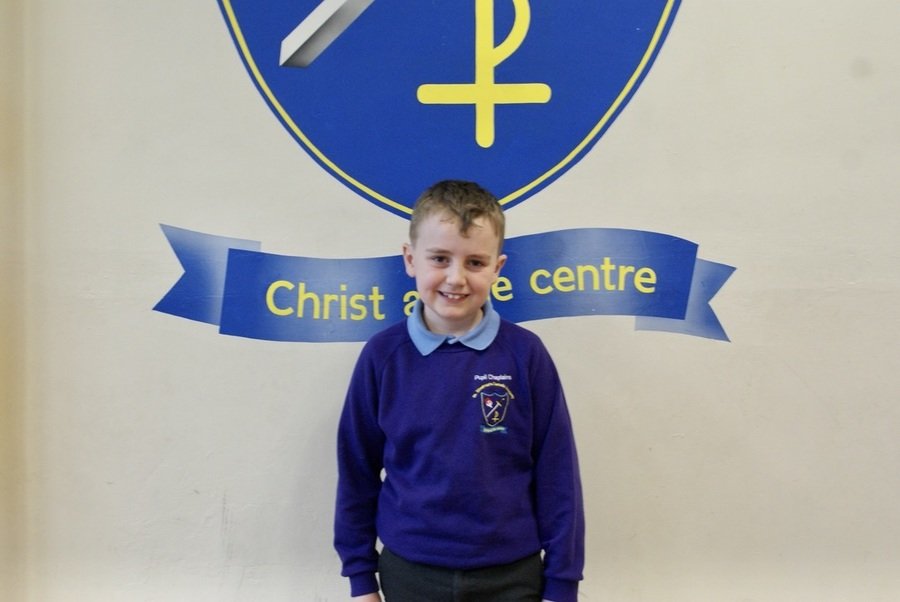 Hello, my name is Riley and I am a pupil chaplain for St Winefride's. Pupil chaplains help to develop the catholic life in our school and try to be good examples of our catholic faith.
The best thing about this job is interacting with other classes by doing collective worship with them.
All the pupil chaplains are represented with their purple jumpers that have the words 'Pupil Chaplain' on it.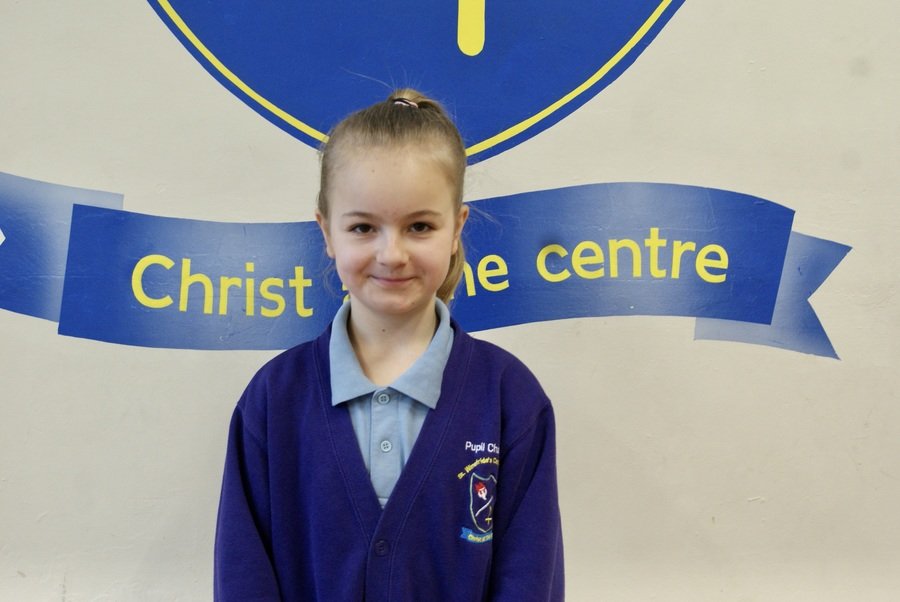 My name is Maja and I'm a pupil chaplain.
I wanted to be a pupil chaplain because I like being a good role model for others and I want St Winefride's to be the best place for prayer and worship.
My favourite thing about being a chaplain is doing Collective Worship in the younger classes.
I also enjoy doing the computer at school Masses so that everyone can see the words of the responses and the hymns. Kosi is learning to do this with me.
I am looking forward to leading some school assemblies. I would also like to help create a special place for everyone to go to pray.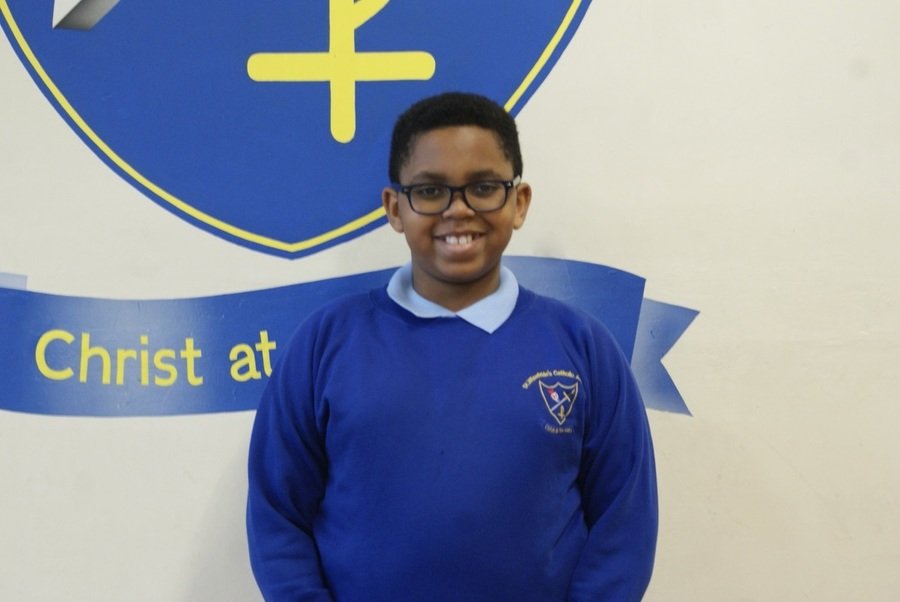 My name is Kosi and I am a pupil chaplain.
I like being a pupil chaplain because I enjoy going to other classes to help them know more about God and what he has done for us. Also I enjoy helping to organise Mass.
I love working with the younger children in school.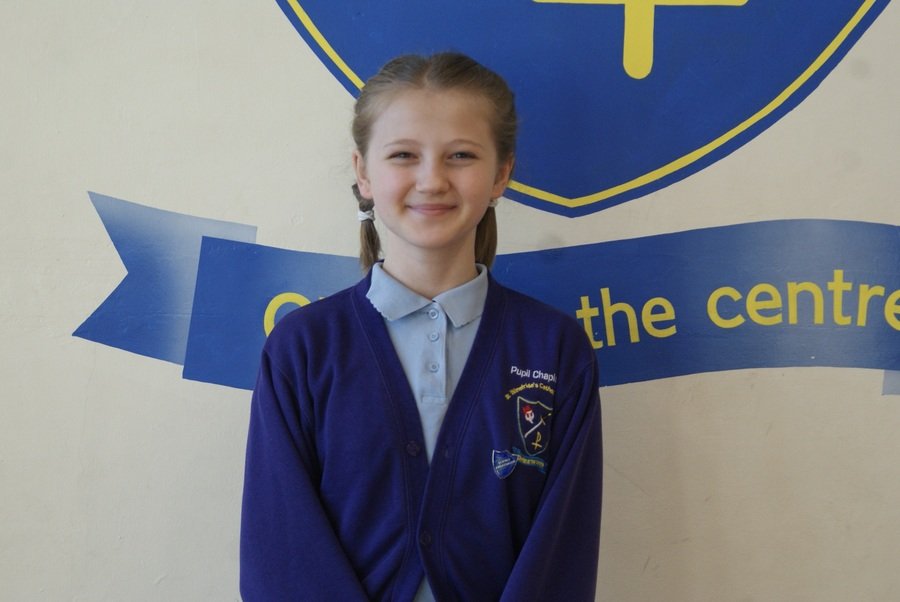 My name is Antonina, but everyone calls me Tosia.
Pupil chaplains meet with Mrs Sellers every Wednesday and Thursday mornings, before school at 8:30am.
I wanted to be a pupil chaplain so I could tell other children what God does for us.
My favourite thing about being a pupil chaplain is going to younger classes to lead prayers. I would love to be able to do this more often.